FREE Tickets
Have you checked out the Wild Adventure Corn Maze in Idaho yet?? It is an incredible work of art celebrating 100 years of Boy Scouting and of course the beginning of Fall! Not to mention the fun for all ages…train rides, pumpkin patch, and the corn canon to name just a few of the activities!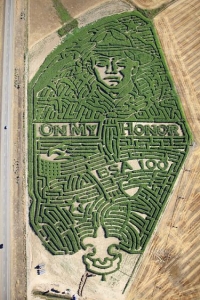 We are so excited to offer FREE tickets to the Wild Adventure Corn Maze in Firth, ID! All you have to do is step into our office and enter to win! Everyone and anyone is eligible!
AND….don't be shy…we also have $2 OFF coupons available to our patients while supplies last if you don't want to wait to see if you won or if you want to go more than once to conquer all the mazes!!
While you are there, see if you can find us…we are lost in the maze…but finders are keepers of an awesome gift and savings when you do!
See you at the Corn Maze!